Wholesale Jewellery order management system 2021
Improve Your Wholesale Jewellery Business with The Best Wholesale Jewellery Order & Inventory Management System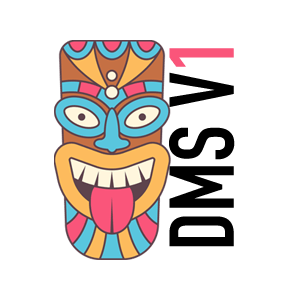 Wholesale Jewellery Order Management System
Jewellery wholesale is a growing, competitive system. in which according the current improving and innovating age the challenges are not only from other jewellery wholesalers but also from the manufacturers who are now into online sales channels for a better reach and communication among their retailers and even the customer end.
and now it is up to us about challenging our self with the competition and bringing out the best in us. So now for the challenge, you have the best experience and expertise in this market, that's unquestionable. You may have the best jewellery line-up as well, but isn't that how usually everyone communicate, you are the most organised jewellery wholesaler ever who can fulfil any incoming orders in almost no time, but do u think this is enough to show your best in the competition?, we don't.
People consider technology as a fun or a cool thing, but it isn't for the jewellery wholesalers. Technology is made use in a proficient way amongst the wholesalers, it helps them to run their business in a more efficient, organised and a productive way. In this technology the repetitive tasks are automated while the communication between the wholesalers and the retailers are shortened, and this results in freeing up valuable time, so that the customers can be served faster and in a more professional way.
Do you have a business that growing more than 30% but with the same number of employees?, no worries, the entire business process can be simplified with the growing technology.
OUR TOOLS HAVE HELPED HUNDREDS OF BRANDS INCREASE THEIR WHOLESALE VOLUME
We love our customers and your success is vital to our business
Calling or faxing the orders might still exist for, let's give it a year or two maybe, but nothing more. With the DMS V1 software they can login at any place and any time and place order instantly.
DMS V1 - Whole Sale Jewellery Order Management System 2021is loaded with lot's of features to make your order and catalogue system more user friendly and seamless. Check out all the features.
DMS V1 allows you to set the price of the product from the highest or even the lowest, and provides various pricing options to ensure the movement of the product. In a business it is always necessary to set the price according to the demand, availability, and most importantly the trend. Our software helps you to set the rate and that helps by minimising the risk of errors made by humans which save a lot of time.
NEED CUSTOM WHOLESALE SOLUTION?
If there is any special requirement for your wholesale jewellery business in your eCommerce portal, we'll provide you with a built in custom  wholesale solution feature to meet all your wholesale needs and requirements.
Wholesale Jewellery Order Management System
MAKES INVENTORY MANAGEMENT EASY
An classic jewellery wholesale business never reaches its best, you want to know why?. Its because of the growth of the busines and the expectancy of being more than the best. So in an jewellery whole sale business, the success always lays on the best jewellery quality and an exemptional customer service, and now both of these can be easily handled by our DMS V1. DMS helps you the keep track of the jewellery available in your store, while it improves your sales by adding in the best images of your stock, and allows you to add anything that's required to present the product. All of the details added in the DMS V1 will be automatically synced in all of your e-commerce platforms like shopify (if you have one for regular sales) which allows you to access all of it at the same time. And this helps you in saving the time that's spent a lot in double counting of the stock.
You Know You Can
TRACK CUSTOMER HISTORY
Our software allows you to record all of your customer history, which means you can anytime analyse your customer likings and preferences. it helps you in understanding the demand of a product and produce them accordingly. which will quite make your customer
Like the service and purchase again from you. DMS allows you to view the billing details of your customer, the products they purchased, their postal address, the sizes, types of jewellery and all, in a common portal which makes the order management process easier.
You Know
THE IDEAL POINT OF SALE
DMS allows you to have a full on view of you wholesale stock, and lets you see the products that are been segregated on the bases of colour, size, material type, price, and all the other specifications. DMS V1 process the transactions swiftly, layaways and tracks borders. It also helps you in creating the best user profile for you retailers (customers ) and puts all the information's in one place, which is essential for the sales of wholesale jewelry business.
Whole Sale Jewellery Product
DMS V1 was first created in 2011 by Dream Creation for one of the biggest wholesale jewellery manufacture in Coimbatore. The jewellery wholesaler customer was struggling to exhibit their product catalogue because they had huge number of products. This time when the project was handed over to Dream Creation. Dream Creation was handling the clients server and internal mailing system.
At this period of time technology limitation was high. But Dream Creation with its top class designers and talented developers executed the project and floated it for testing. After successful testing, the project was made live and monitored it for 5 Years.
Even today the project hold 10000+ products and successfully running with 100+ dealers. In 2017 Dream Creation launched the project into product. DMS was born and later upgraded to DMS V1.
Hope as a whole sale jewellery manufacturer, this is what you are looking for. Why waiting, call us now for a demo.
Dream Creation © 2021. All Rights Reserved.
Made in India.